Tribute to Carl N. Lupi, Beloved Step-Father, Mentor & Advisor
Submitted by

Debra Rodway

on Wed, 2016-12-14 09:48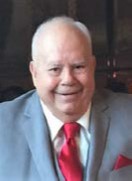 Carl N. Lupi, my beloved step-father, mentor and advisor, passed away peacefully on December 11, 2016 surrounded by his loving family, following a courageous battle with cancer.
Carl has been a big influence in my life. I owe much of my success to him. Sometimes someone comes into your life who changes everything . . . raises the standards, makes you laugh, makes you feel like you. There is something about Carl that you can't put into words. Even though he is no longer here in body, he will always be here in our hearts.
Carl was born February 2, 1941, in Warren the son of Eugene James Lupi and Rose Guarnieri-Lupi. He was a 1959 graduate of Warren G Harding High School, a Youngstown State University graduate, and Phi Sigma Kappa fraternity brother. He also served his country in the United States Air force.
As a lifetime area resident, Carl was a proud member of the Trumbull County Democratic Party, was Treasurer of Trumbull County from 1976-1978, and a member of American Legion. Carl was employed and retired from General Motors Corporation in 2004.
He was preceded in death by his wife Jacqueline Lupi, his parents Eugene and Rose Lupi, his brother Eugene (MariJane) Lupi and Zoey, his beloved Pomeranian. Carl will be remembered by his son Charles (Renee) Lupi and granddaughter whom he adored, Jordan Lupi, step-daughters Debra (Leo Raub) Rodway and Brenda (Nick Pisano) Irwin, one niece Sharon (Joe) Buerger, and three nephews David (Amy) Lupi, Dr. James (Jennifer) Lupi and William (Cynthia) Lupi and
ten great nieces and nephews and many great-great nieces and nephews.
Carl enjoyed carrying on the Italian family traditions in cooking, making people laugh, grocery shopping and cutting coupons for Carl's club and do it yourself projects around the house. Carl touched many lives throughout his journey. He never complained during his battle but embraced it with grace and humility. He always approached the doctors and nurses with kindness and a good recipe in hand.
Visitation will be held on Thursday December 15th from 10:00 a.m. to 12:00 noon at Lane Family Funeral Homes; Madasz Chapel, 6231 Warren-Sharon Road, Brookfield. Mass of Christian Burial will be at 12:30 p.m. at St. Thomas Church in Vienna. Privately, Carl will be laid to rest at Crown Hill Cemetery next to his beloved wife Jacqueline.
We would like to give a special thank you to all our family and friends for their support during Carl's illness. We would also like to offer our appreciation to Dr. Mortazavi and Dr. Patel and their excellent staff from The Ohio State University Wexner Medical Center/James Cancer Hospital and Ohio Health Hospice, The Kobacker House, for the care and support provided to Carl and our family.