Business Advisory Services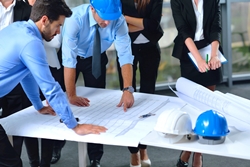 BUSINESS START-UP
Starting a successful business isn't easy. It's even harder doing it alone. That's why it makes sense to have a team behind you. The business advisors at DJL are fully dedicated to creating, growing, and protecting wealth for our clients. In many cases, that starts with launching a start-up business that is primed for success.
We've helped many clients put the pieces in place to launch a successful business, and we can do the same for you. 
Our Business Start-up Services include:
Business planning
Financing services
Forecasts and projections
Tax preparation
Financial statement preparation
QuickBooks and Peachtree solutions
BUSINESS PLANNING
Whether your business is in its infancy, growing aggressively, preparing for succession or at any stage in between, a comprehensive business plan is vital to your success. The business advisors at DJL have the experience to work with you to ensure that your business plan sets you up to succeed.Our Business Planning Services include:
Finding sources of capital
Assisting with the budgeting process
Successfully transitioning a business
BUSINESS FINANCING
We are firmly dedicated to helping our clients take their businesses to the "next level." This happens through careful business and strategic planning, and flawless execution along the way. Even with those factors in place, businesses still sometimes require additional financing to get where they want to be.
This is where DJL's business advisors come into play. We have strong relationships with all the local financial institutions, small business administrations, and economic development offices within the Youngstown and Warren areas, which we can leverage to meet your financial goals and objectives.