About Us
DJL Accounting & Consulting Group concentrates on streamlining your business and tax needs by integrating all your business processes into one comprehensive program.
DJL is built on expertise and experience with heightened sensitivity toward your objectives, limitations, and expectations. Sustaining your trust and exceeding your expectations is not only an ongoing goal, but it is the firm foundation of DJL. We strive for excellence as we anticipate your needs and objectives through proactive service and positive and effective communication while maintaining a personal understanding of local economic trends.
Employment Opportunities
ARE YOU SEEKING A REWARDING CAREER IN THE ACCOUNTING INDUSTRY?
DJL is always on the lookout for exceptional people to join our team. Since 2000, DJL has grown and developed its staff by attracting high-quality, committed professionals and investing in their training and progress. Our competent tax specialists have helped DJL pursue new levels of success as a community firm that excels in service and expertise, and promotes an environment that our clients and associates want to be a part of.
We're looking for 'big picture' thinkers who are interested in long-term employment, have at least five years of professional experience, and exhibit leadership potential. If you are interested in moving your career forward, send us your resumé and cover letter.
Internship Opportunities
YSU INTERNSHIP PROGRAM
Completing an internship while in college is more than just a requirement for graduation – it's your first step in getting the experience you need for the successful career that you want.
DJL Accounting has worked with Youngstown State University for years providing that opportunity to young professionals. We consider the YSU internship program to be very beneficial to both the students and our staff, as we are always on the lookout for dynamic young minds to join our team.
Learn about the YSU Business Internship Program through the Williamson College of Business Administration, then contact the internship advisor to make an appointment to setup your internship interview with DJL Accounting.
Professional Management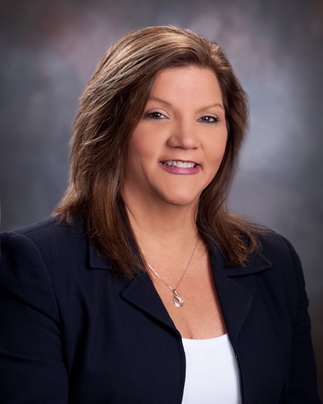 In December 2000, Debra Rodway founded DJL Accounting & Consulting Group, Inc., and is the current President and Principal in charge of the Youngstown office. She began her public accounting career in 1992 with a regional accounting firm before branching out on her own.
Debra provides business advisory and tax services to a wide range of clientele and industries, including privately held companies in health care, manufacturing, construction, real estate, and nonprofit organizations. Her extensive experience includes detailed analysis and review of financial statements, tax planning and preparation, computer training, and compliance with small business accounting requirements. She is also able to assist with:
  • Business acquisition
  • Succession planning
  • Estate planning
  • Pension plans
In 1996, Debra assisted with the restructuring of the Accounting curriculum at Youngstown State University, where she earned a Bachelor of Science in Accounting. She's also earned a Bachelor of Science from Bowling Green State University and has earned several awards, including the National Association of Professional Women's Woman of the Year award in 2008.
As part of her civic duty, Debra founded Golf for a Cure, a charity golf outing that raises money for the Leukemia and Lymphoma Society, as well as local families who suffer from these debilitating blood disorders. The event has raised thousands of dollars in cash donations and gas gift cards for local families in the Northeastern Ohio Chapter. She is still active with the organization.
Email Debra, or call 330.779.0781.  Connect with Debra on Linked-In